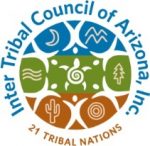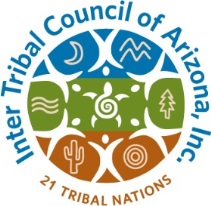 Operators are responsible for maintaining their certification(s). The following are requirements for operator certification renewals.
Operator certification is valid for a period of 3 years.
It is the responsibility of the operator to provide the Program with his/her current and updated contact information.
Renewal of the certification is the responsibility of the operator.  The operator must not rely on ITCA for renewal reminders or notice of expiration.
The operator must submit a completed Certification Renewal Application Form to the ITCA Operator Certification Program Administrator at least 30 days prior to the expiration date of the certificate.
A completed Certification Renewal Application includes the completed renewal form, signature of the operator and supervisor, and attached copies or other proof of 30 earned professional development hours.
Once deemed complete by the ITCA, the Certification Renewal Application will be processed and the operator certification will be re-issued for another 3-year period. However, if it is determined from the application that there have been significant modifications to the operator's facility or that the operator is no longer working at a facility located on Tribal lands, the renewal request will be reviewed by the ITCA Water Systems Program Administrator on a case-by-case basis.
Download Adobe Reader DC for free it has marking tools for assignments.
Click on Course Box (Training Material) to Download course materials and then Save to Your Computer.  For the course Assignment (Exam), Click on Assignment Box (Registration & Exam) to download materials then Save to your computer.  If you have any questions or concerns. Contact us at (866) 557-1746 or info@tlch2o.com.
Arsenic, 15 hours Download the Course Download Assignment pdf Download Assignment MSWordHard Copy
Backflow Awareness, 10 hours Download the Course Download Assignment pdf Download Assignment MSWordHard Copy

Bact-T Sampling, 4 hours Download the Course Download Assignment pdf Download Assignment MSWordHard Copy

Bacteriological Diseases, 16 hours Download the Course Download Assignment pdf Download Assignment MSWordHard Copy

Bacteriological Monitoring 109, 3 hours Download the Course Download Assignment pdf Download Assignment MSWordHard Copy

Basic Chemistry, 5 hours Download the Course Download Assignment pdf Download Assignment MSWordHard Copy

Basic Electricity, 10 hours Download the Course Download Assignment pdf Download Assignment MSWordHard Copy

Basic Plumbing, 8 hours Download the Course Download Assignment pdf Download Assignment MSWordHard Copy

Chemical Contaminants 201, 16 hours Download the Course Download Assignment pdf Download Assignment MSWordHard Copy

Chemical Handling, 10 hours Download the Course Download Assignment pdf Download Assignment MSWordHard Copy

Chlorination 101, 8 hours Download the Course Download Assignment pdf Download Assignment MSWordHard Copy

Chlorination 202, 16 hours Download the Course Download Assignment pdf Download Assignment MSWordHard Copy

Chlorine and Disinfection, 30 hours Download the Course Download Assignment pdf Download Assignment MSWordHard Copy
Cross-Connection Identification, 6 hours Download the Course  Download Assignment pdf Download Assignment MSWordHard Copy

Disinfection Basics, 30 hours Download the Course Download Assignment pdf Download Assignment MSWordHard Copy

Distribution Basics, 10 hours Download the Course Download Assignment pdf Download Assignment MSWordHard Copy

Distribution Basics II Edition, 30 hours Download the Course Download Assignment pdf Download Assignment MSWordHard Copy

Distribution Foreman, 30 hours Download the Course Download Assignment pdf Download Assignment MSWordHard Copy

Distribution Operations, 16 hours Download the Course Download Assignment pdf Download Assignment MSWordHard Copy

Distribution Primer 1, 8 hours Download the Course Download Assignment pdf Download Assignment MSWordHard Copy
Fluid Mechanics, 30 hours Download the Course Download Assignment pdf Download Assignment MSWordHard Copy
Flocculation and Coagulation, 16 hours Download the Course Download Assignment pdf Download Assignment MSWordHard Copy

Groundwater Production, 20 hours Download the Course Download Assignment pdf Download Assignment MSWordHard Copy
Groundwater Protection, 5 hours Download the Course Download Assignment pdf Download Assignment MSWordHard Copy

Hydraulic Principles, 8 hours Download the Course Download Assignment pdf Download Assignment MSWordHard Copy

Laboratory Analyst, 24 hours Download the Course Download Assignment pdf Download Assignment MSWordHard Copy

Laboratory Safety, 10 hours Download the Course Download Assignment pdf Download Assignment MSWordHard Copy

Modern Disinfection, 30 hours Download the Course Download Assignment pdf Download Assignment MSWordHard Copy

Operator Math Review, 6 hours Download the Course Download Assignment pdf Download Assignment MSWordHard Copy

pH Fundamentals, 1 hour  Download the Course Download Assignment pdf Download Assignment MSWordHard Copy

Pipe-Fitting, 8 hours Download the Course Download Assignment pdf Download Assignment MSWordHard Copy

Plumbing 101, 8 hours Download the Course Download Assignment pdf Download Assignment MSWordHard Copy

Point of Use Water Treatment, 12 hours Download the Course  Download Assignment pdf Download Assignment MSWordHard Copy

Pump Primer 1, 8 hours Download the Course Download Assignment pdf Download Assignment MSWordHard Copy

Pumping Principles, 16 hours Download the Course Download Assignment pdf Download Assignment MSWordHard Copy

Pumps 303, 30 hours Download the Course Download Assignment pdf Download Assignment MSWordHard Copy

Pumps & Motors, 20 hours Download the Course Download Assignment pdf Download Assignment MSWordHard Copy

SCADA 202, 12 hours Download the Course Download Assignment pdf Download Assignment MSWordHard Copy

Storage Facilities, 5 hours Download the Course Download Assignment pdf Download Assignment MSWordHard Copy
Surface Water Production, 16 hours Download the Course Download Assignment pdf Download Assignment MSWordHard Copy

Utility Counter-Terrorism, 30 hours Download the Course Download Assignment pdf Download Assignment MSWordHard Copy

Valves and Controls, 6 hours Download the Course Download Assignment pdf Download Assignment MSWordHard Copy

Valve Operation & System Design, 16 hours Download the Course Download Assignment pdf Download Assignment MSWordHard Copy

Valves and Fittings, 16 hours Download the Course Download Assignment pdf Download Assignment MSWordHard Copy

Water & Wastewater Sampling, 5 hours Download the Course Download Assignment pdf Download Assignment MSWordHard Copy

Water Chemistry, 12 hours Download the Course Download Assignment pdf Download Assignment MSWordHard Copy

Water Conservation, 10 hours Download the Course Download Assignment pdf Download Assignment MSWordHard Copy

Water Mains and Service Connections, 8 hours Download the Course Download Assignment pdf Download Assignment MSWordHard Copy

Water Monitoring, 8 hours Download the Course Download Assignment pdf Download Assignment MSWordHard Copy

Water Quality, 16 hours Download the Course Download Assignment pdf Download Assignment MSWordHard Copy

Water Treatment, 10 hours Download the Course  Download Assignment pdf Download Assignment MSWordHard Copy

Water Treatment Fundamentals, 30 hours Download the Course Download Assignment pdf Download Assignment MSWordHard Copy

Water Treatment Process Control, 8 hours Download the Course Download Assignment pdf Download Assignment MSWordHard Copy

Water Treatment Primer 1, 8 hours Download the Course Download Assignment pdf Download Assignment MSWordHard Copy

Waterborne Diseases, 40 hours Download the Course Download Assignment pdf Download Assignment MSWordHard Copy

Well Field Operator, 30 hours Download the Course Download Assignment pdf Download Assignment MSWordHard Copy

Wet Lab Procedures, 24 hours Download the Course Download Assignment pdf Download Assignment MSWordHard Copy